Coo-Var's Latest Anti-Slip Floor Paint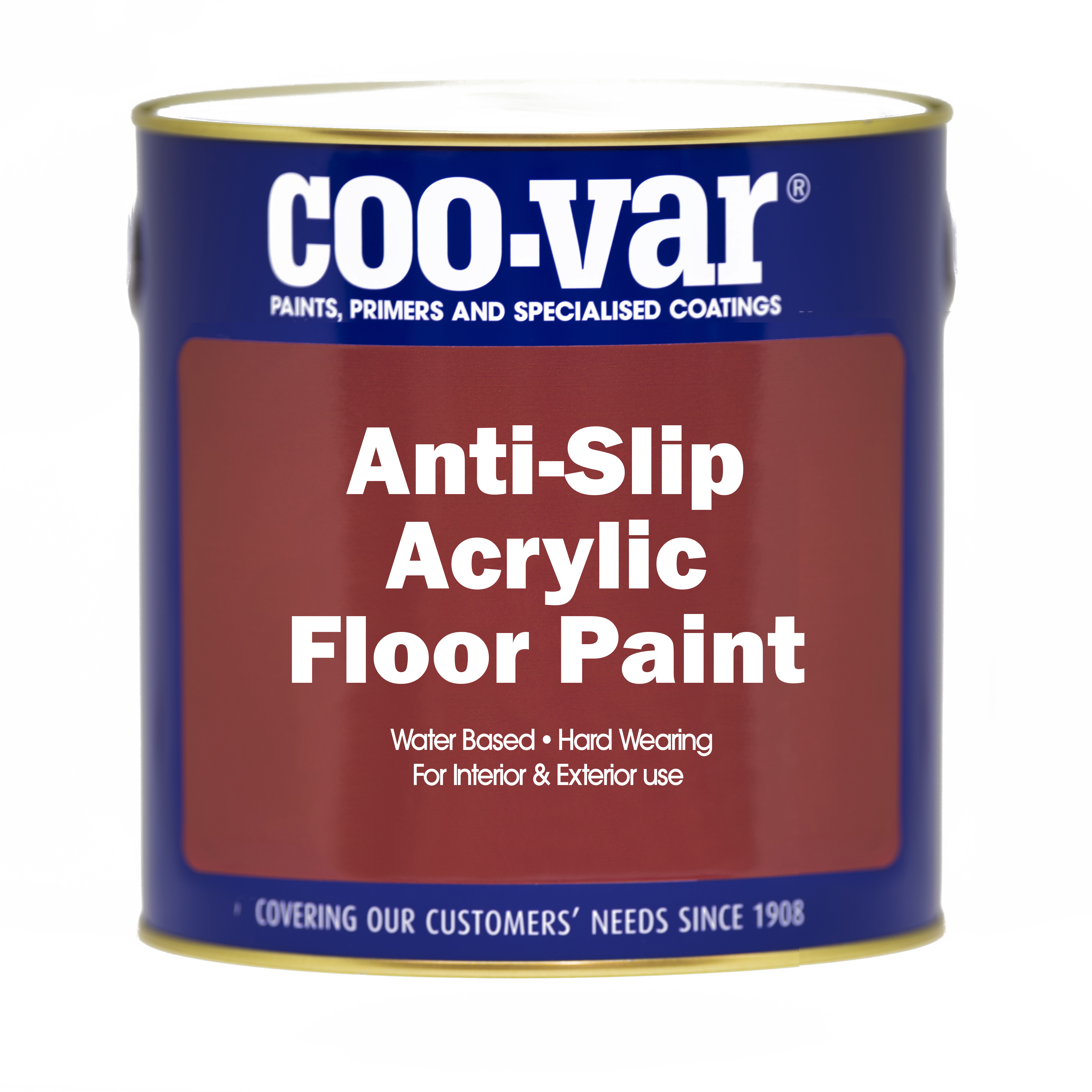 Anti-Slip Acrylic Floor paint is a new addition to the Coo-Var floor paint range. Providing a water based durable hard wearing anti-slip surface, for use on walkways, in warehouses, garages and residential or commercial property.
Coo-Var has been partnering with its customers for more than a hundred years and the result is a range of exceptional, problem-solving products – including their enduring, well-known floor paints – along with outstanding training and technical help.
From the tennis court to the highway, from the ceiling to the floor, Coo-Var helps to create and maintain smart, safe and functional places and its customers value the input of highly experienced and committed staff working from their manufacturing base in Hull.
''Increasing demand for low odour, low solvent coatings in local authorities from independent merchants and other decorators' merchants meant it was clear that there is a need for a water based acrylic version of an Anti-Slip Floor paint on their shelves.'' Says Richard Burnham, Managing Director for Coo-Var.
Coo-Var products are recognised for their quality and this new Anti-Slip floor paint is as equal.
Features of our Anti Slip Acrylic Paint include:
Hard & Durable Matt Finish
Fast Drying & Low Odour
Water Based
Low Slip Risk in Wet & Dry Conditions (tested to BS7976-2)
Can be used on walkways, playgrounds, warehouse, garages & driveways
Available in 7 colours & sizes 2.5L & 5L
This is Coo-Vars first product launch for 2018 with more in the pipeline.
Coo-Var will be attending many shows and trade days throughout the year. The first being the NMBS show on the 11th April at the Ricoh Arena - visit us on stand 48!
For more information or technical advice on Anti Slip Acrylic please contact the Technical hotline on 01482 328053. To become a stockist, please contact Sharron Drayton in the Sales Office on 01482 328053 or email info@coo-var.co.uk.
Follow us on twitter, Facebook & Instagram for regular updates.