Floor & wall protection & prevention from the spread of germs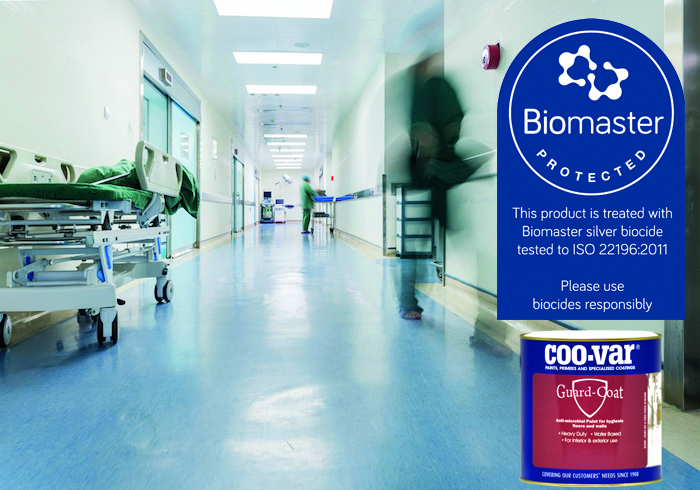 We all know that the spread of germs can cause major problems, and not just in hospitals. Did you know that Coo-Var Guard-Coat inhibits the growth of bacteria including MRSA and E.coli. This creates a hygienic surface which can be washed easily.
As a two-pack system, Coo-Var Guard-Coat is tough enough to withstand testing environments such as hospital corridor floors and walls with all the bumping they get from trolleys and chairs etc. It will even withstand forklift traffic.
Better than this, the silver ion technology will give anti-bacterial properties for the life of the paint. Available in 8 standard colours including clear. Special colours tinted to BS & RAL standards available to order.
Guard-Coat is ideal for use in areas where hygiene is important OR the spread of germs to many people is likely, such as:
Clinics/Hospitals
Schools
Factories
Care homes and Residential centres
Prisons
Hotels and Leisure establishments
Catering/Kitchen facilities
Public Buildings
Established since 1908, we are a specialist paint manufacturer with a wealth of experience. For more information or technical advice on Guard Coat please contact the Technical hotline on 01482 328053 or to become a stockist, please contact Sharron Drayton in the Sales Office on 01482 328053 or email info@coo-var.co.uk.
Follow us on twitter, Facebook & Instagram for regular updates.