Making a Splash this Summer!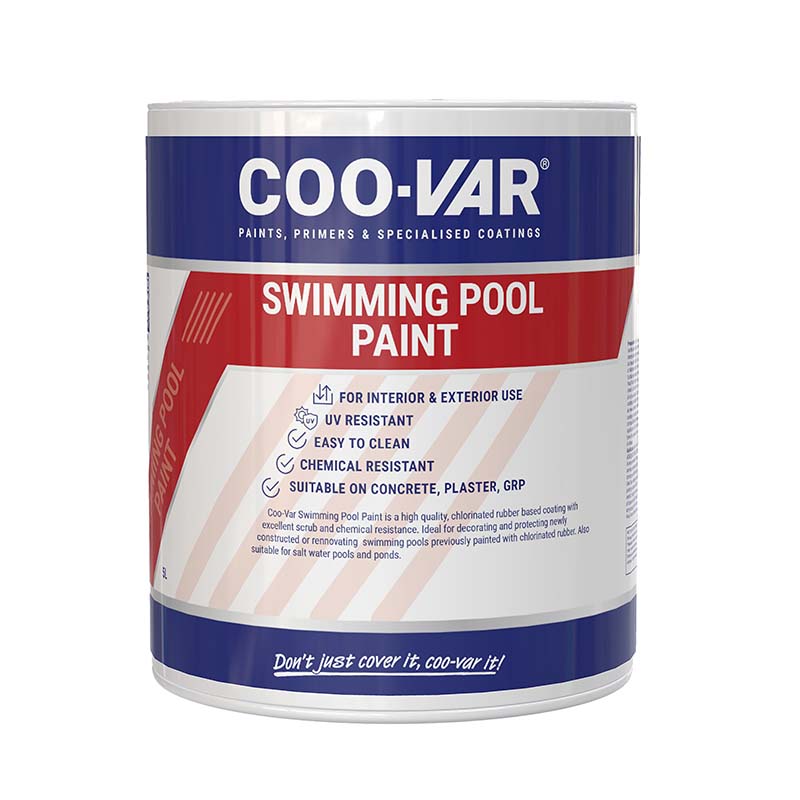 Coo-Var launch a single pack Swimming Pool Paint.
''We are often asked for advice on painting swimming pools. Whilst we can specify a system, we have never had a product available 'off the shelf' in our customers stores. After much time researching and developing our chlorinated rubber resins, we are happy to announce our new single pack easy to use Swimming Pool Paint. Available late spring for sprucing up those pools in time for summer" says Danielle Dutton, Marketing Manager for Teal & Mackrill.
We're optimistic that we get the great weather for a staycation in the UK this year!
Coo-Var Swimming Pool Paint is a carefully selected blend of chlorinated rubber, pigment and solvent. Designed for domestic and commercial Swimming pools for application to bare concrete and render or for pools previously painted with chlorinated rubber systems. It will withstand constant immersion in normal pool conditions providing both an attractive, decorative finish and a long-life protective finish. Painting your pool is no small feat. Always remember that a pool is a specialised structure and should not be treated as just another wall to paint. We strongly recommend you contact our friendly technical services team for guidance before making a decision. There is also a 'how to' guide and FAQ's on the Coo-Var website.
Coo-Var products are recognised for their quality and Swimming Pool Paint will add to the range perfectly.
Features of Swimming Pool Paint include:
Provides UV Resistance
Easy to clean
Excellent scrub & chemical resistance
Extremely durable
Single pack
5L tin available in white or a choice of three blue colours, Pacific Blue, Atlantic Blue and Azure Blue.
Coo-Var has been partnering with our customers for more than a hundred years and the result is a range of exceptional, problem-solving products – including their enduring, well-known floor paints – along with outstanding training and technical help.
For more information or technical advice on Swimming Pool Paint please contact the Technical hotline on 01482 328053 or email info@coo-var.co.uk.
To download more information or chat to us online, visit the Coo-Var Website at www.coo-var.co.uk.