Matt White now complementing our Matt Black!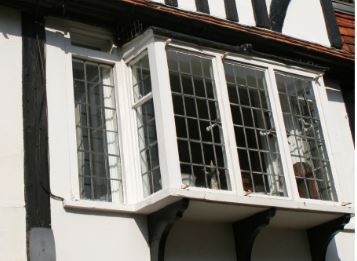 Matt White is a welcome new addition to our Specialist Paints range, a perfect complement to one of our best-selling paints - Matt Black.
Our specialist paint range is focused on problem-solving products suitable for home and commercial interiors and exteriors. From undercoats to gloss, solar reflecting to anti-condensation, there is a paint for every need.
Matt White is excellent for use internally or externally on window ledges, fascia's and Tudor style woodwork. Matt white can also be used for photography work or anywhere a non-reflective white surface is required.
Features of our Matt White include:
- Can be sprayed, brushed or roller
- Matt White finish
- Touch Dry in 2 Hours
- Suitable for Wood, Metal and Plaster
- Available in 500ml, 1L, 2.5L, 5L
'Our customers have often asked if we have a Matt White product particularly for tudor style woodwork around windows and sills, this product is perfect for exactly that'' Says Danielle Dutton, Marketing Manager for Teal & Mackrill.
For more information or technical advice on Matt White or any other products please contact the Technical hotline on 01482 328053 or to become a stockist, please contact Sharron Drayton in the Sales Office on 01482 328053 or email info@coo-var.co.uk.
To download more information, click here.
Follow us on twitter, Facebook & Instagram for regular updates.