New Product Launch Shellac Primer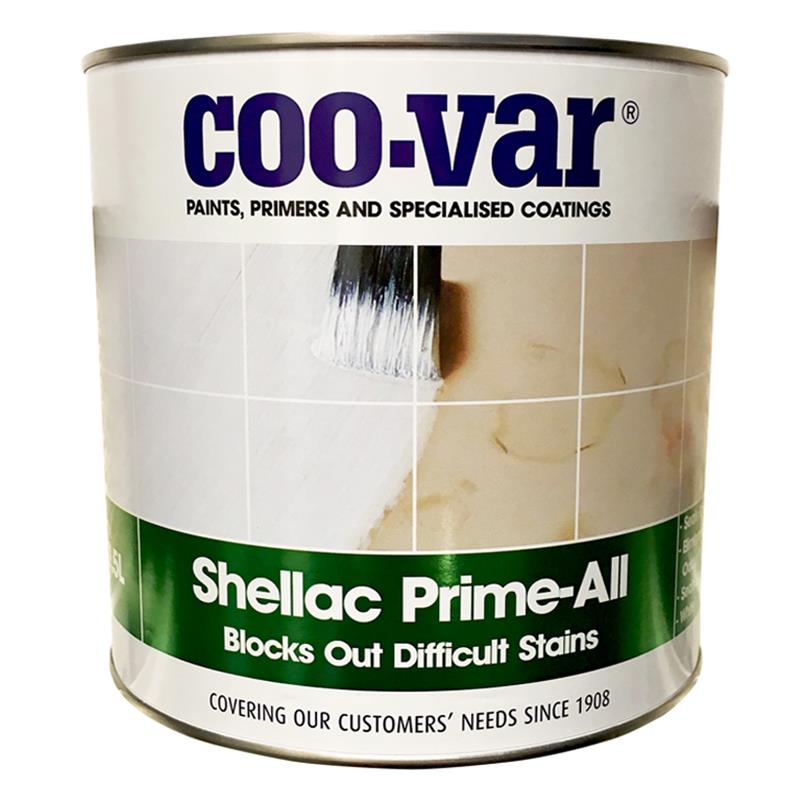 Shellac Prime-All is a heavy duty shellac based coating designed to block out difficult stains and odours on a range of different substrates.
This Shellac primer is a credible alternative to the market leader and is over coat in just 30 minutes.
"Coo-Var Shellac Prime-All has excellent adhesion to a wide range of surfaces such as timber, wood composites and plaster. It deals with a range of problematic stains and odours including water stains, pen oils and can be used to seal tar, bitumen and creosoted surfaces. Most importantly for our customers Shellac Prime-All dries incredibly quickly allowing them to save time and get on with the job." Says Danielle Dutton – Coo-Var Brand Manager.
For more information or technical advice on Shellac Prime-All or any of our products please contact the Technical hotline on 01482 328053 or email technicalservices@coo-var.co.uk. To become a stockist please email us at info@coo-var.co.uk. Follow us on Twitter, Instagram Facebook for regular updates.