Procedure When Preparing to Painting A Concrete Floor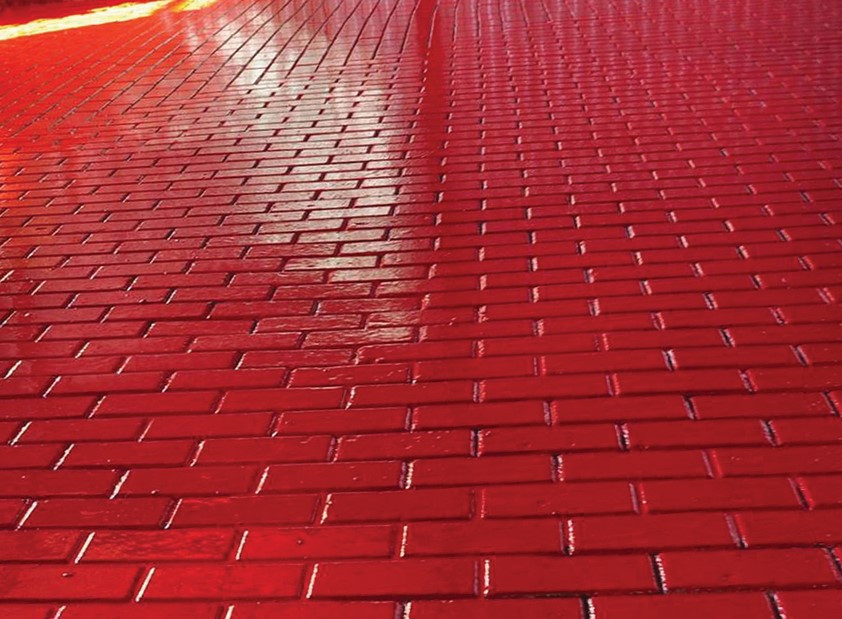 The best performance from any floor paint is only achieved if the surface to be painted is correctly prepared.
IMPORTANT NOTE - Always thoroughly stir any coating prior to use (1 to 3 mins). Always apply the product to the recommended thickness using the coverage guide, failure to do this will result in the drying time being extended and the performance of the product may be affected. The full hardness of most floor coatings is achieved over 5-7 days.
Concrete New Unpainted: Leave to cure and dry fully, normally about three months (or 1 month per inch of screed) or check moisture content is below 14%. Thoroughly remove any scale or salts, (Coo-Var Acid Etch is a good way to do this) particularly essential on power floated or exceptionally smooth surfaces to provide a key. Once clean, ensure surface is dry and then apply the selected Coo-Var floor coating according to directions. A priming coat will enhance performance.
Concrete Old Unpainted: Thoroughly clean and remove any grease or oil. This can be done with Coo-Var Universal Degreaser. Coo-Var Acid Etch may then be used to remove any residual scale or salts. It may be necessary to clean and roughen the surface with an industrial abrading machine where the surface has become polished by long term use, is smooth or granolithic. Apply the selected Coo-Var floor coating according to directions having removed all the residue of the cleaning process. Specific primers or a thinned first coat can be used to assist adhesion of any Coo-Var floor coating to the surface in extreme cases.
Concrete Old Previously Painted: Thoroughly clean and remove any loose/flaking material. Seal/etch prime any exposed areas as appropriate and ensure the previous paint is compatible with the selected Coo-Var floor
coating. The new paint must "key" to the old. This can be done by roughening smooth surfaces. Coo-Var High Performance Primer can be used as a barrier coat between old and new coatings to prevent interaction and to prime the surface. Proceed as directed on the selected Coo-Var floor coating data sheet.
SPECIAL NOTE
Ensure good ventilation and brush or roller out the correct film thickness. Take exceptional care to achieve this, especially on uneven surfaces to avoid pooling. Failure to do this will effect drying time and performance of the product. Check the first coat is dry before applying a second. Brush out any unavoidable pools which have formed.